Important Dates
Length
6 Weeks
Effort
3-6 Hours Per Week
Institution
EBC Learning
Topic
Contract Law
Level
Beginner
In this course, we teach you the principles applicable to quasi-contracts and specific contracts. Quasi-contracts, also now known as unjust enrichment law, are dealt with in the first chapter. The remaining chapters deal with specific contracts, i.e. indemnity, pledge, bailment, agency, and guarantee. Like the other modules in this course here we cover the law school syllabus.
This course provides access to all the relevant sections, assignments, examination pointers, and the full text of relevant syllabus cases from SCC Online. The assignments will enable you to test your understanding of concepts. The examination pointers will give you a fair idea of questions and topics that are more likely to be asked in the examinations. The course is also linked to chapters from Avtar Singh's Law of Contract through EBC Reader. This, upon subscription to EBC Reader, provides quick access to relevant chapters from the book.
WHY TAKE THIS COURSE?
This course is a comprehensive guide on quasi-contracts. It gives a detailed explanation of all the related concepts such as indemnity, guarantee, agency, bailment, and pledge along with corresponding sections and relevant cases for each topic. This course also has a number of special features like examination pointers, flowcharts, mind maps, access to full case text, and access to a discussion forum.
This course on quasi-contracts is essentially developed for law students and taking this course will help law students excel in their law school examinations as well as have an in-depth knowledge of the types of quasi-contracts. Since this course gives access to relevant sections, relevant cases from SCC Online, assignments to assess your understanding and clarity of concepts, and examination pointers to help you emphasize on the important topics from the view of taking examinations, this is a one-stop shop for law students.
Instructor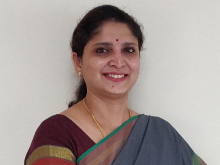 PRATIMA NARAYAN
Dr. Pratima Narayan is an Advocate and Founder Partner of Techlawlogi Consulting LLP, a law firm based out of Bengaluru. She is an expert in the areas of information technology law, intellectual property rights, commercial contracts and consumer protection law, and holds a doctorate in law from the National Law School of India University (NLSIU).