Law and Psychology have a very interesting intersection. This course approaches real-world legal issues exploring their social and psychological causes. The course has been designed to help connect theoretical and conceptual ideas using real-life examples and case studies. Through various theories and experiments, giving practical examples, it deals with issues of mental health, investigation and rehabilitation in the criminal justice system.
Course Details:
WHY TAKE THIS COURSE?
Often, due to common misconceptions, it is presumed that certain criminal tendencies such as psychopathy only arise due to mental illnesses. In many instances, lawyers may try to wrongfully prove their clients' innocence by taking the false plea of mental illness or insanity. In other cases, the prosecution, judges and the police may not be trained and sensitised to issues of mental illness. Issues of mental illnesses are also commonly shrouded in confusion by laypeople. Further, the use of psychological methods and tools such as narco analysis is a matter of debate due to ethical issues.
Keeping this in mind, this course will try to help dissolve and resolve such confusions. It will further help sensitise people working as part of the criminal justice system to these issues. Understanding criminal psychology, why people behave the way they do, how they can be helped, what to do and not do during a criminal investigation, how to conduct yourself and deal with issues of trauma and mental stress or help victims of trauma are some of the issues dealt with.
This course will help anyone interested in pursuing a career in and working as part of the criminal justice system; be that students, law professionals, criminologists, psychologists, the police, therapists, counsellors, teachers, media persons as well as researchers.
Instructors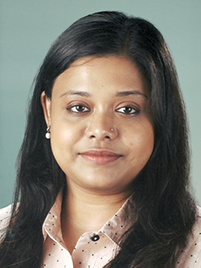 SRAMANA MAJUMDAR
Dr Sramana Majumdar teaches Psychology at Ashoka University. She completed her PhD from the Department of Psychology, Jamia Millia Islamia. Her expertise is in the areas of social psychology, cultural and critical psychology, intergroup relations and legal psychology. She has delivered several lectures on legal psychology, social and political psychology, peace and conflict etc. and has also headed various projects on psychometric assessments for aptitude and personality evaluation.