This course on Arbitration Cases comprises 20 relevant arbitration case laws of the recent time. This course may be taken as a course supplement to our course Arbitration Step-by-Step 2nd Edition to have a thorough understanding of domestic arbitration using case precedents.
This course will be updated from time to time to include more cases, whenever a new precedent is set in relation to the Arbitration and Conciliation Act, 1996 read with Arbitration and Conciliation (Amendment) Acts, 2015 and 2019.
WHY TAKE THIS COURSE?
This course has been designed to ensure deep and practical understanding of Arbitration laws based on case discussions. This course should preferably be taken along with the Arbitration Step by Step, 2nd Edition course for a thorough study of Arbitration laws. Each case has been discussed in simple language and citations have been provided with each case discussion making it convenient for case reference.
If you are a law student and have not yet taken this course and the Arbitration Step by Step 2nd Edn. course, you could miss the opportunity of making yourself thorough with the subject of arbitration before taking your examinations. Even, during your placement interview, your future employer could ask questions related to arbitration and you may be expected to explain certain concepts based on the ratio decidendi of certain case laws. Therefore, not taking this course could make you lose an edge over other prospective candidates.
Instructors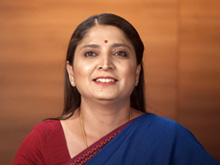 PRATIMA NARAYAN
Dr Pratima Narayan is an Advocate and Founder Partner of Techlawlogi Consulting LLP, a law firm based out of Bengaluru. She is an expert in the areas of information technology law, intellectual property rights, commercial contracts and consumer protection law, and holds a doctorate in law from the National Law School of India University (NLSIU). She is an empaneled Mediator with the Indian Institute of Arbitration and Mediation and Indian Institute of Corporate Affairs. She has been instrumental in designing the technical process for online mediation at the Online Mediation Centre, a state-of-the-art mediation centre under the Ministry of Consumer Affairs at NLSIU, Bengaluru. Dr Pratima has also served the legal academia over the last 18 years as a visiting faculty at various law schools and business schools. Her book on "Electronic Commerce: Legal Compliance Handbook" has recently been published by EBC.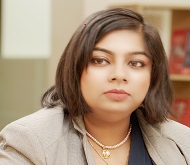 BIJETRI ROY
Bijetri Roy is an Instructional Designer at EBC Learning. She holds a masters degree in Public International Law from Queen Mary University of London and is pursuing her PhD in Food Security and WTO from UPES, Dehradun. She has previously worked as a law lecturer in Delhi NCR and a banking and finance lawyer at a boutique law firm. Orbit Law Services. Apart from her regular jobs, she has been actively involved in social service, and was a pro-bono researcher in the areas of domestic violence and rape with Majlis Legal Centre under India's renowned feminist advocate, Flavia Agnes. Bijetri has also trained law students at a well known private law school in Mumbai for moot courts, public speaking and legal research methodology.